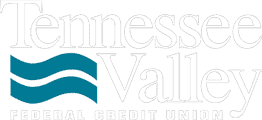 Welcome to Scenic City Cars
Luxury Used Cars Serving Chattanooga, TN

Scenic City Cars used car dealer is proud to serve Chattanooga and all bordering areas in Tennessee with the best used cars for sale. Our full-fledged customer service provides the best used car buying experience.
Scenic City Cars is conveniently located just outside of downtown Chattanooga, Tennessee. Our store is just a short drive from any Chattanooga neighborhood. We have an extensive collection of used cars for sale that are perfect for your daily Chattanooga commute, driving your kids around, or for a weekend getaway. Regardless of your lifestyle, Scenic City Cars has the perfect vehicle for you. Make your move and come see us at our convenient Chattanooga location.
Our Used Car Dealership Scenic City Cars takes pride in offering one of the finest used car lots in Chattanooga, TN. Our staff is here to exceed your expectations and make your used car buying experience enjoyable with a casual and relaxed atmosphere.
Scenic City Cars offers a wide range of:
Used SUV's for Sale
Used Trucks for Sale
Used Sedans for Sale
Our used car lot, Scenic City Cars, is located in Chattanooga, TN. Our address is 423 Signal Mountain RD, Chattanooga, TN 37405.
You can call us at (423) 634-1006. If you are looking for used cars in Chattanooga, TN or if you are looking for used sedans, trucks or SUVs for sale, Scenic City Cars has it!
Read Our Reviews
Our goal is always 100% satisfaction. See what some of our previous customers had to say about their car buying experience!